Garbage & Recycling Collection Updates | 2023
GARBAGE & RECYCLING COLLECTION UPDATE


Starting February 1st, 2023, all residents will have their garbage and recycling picked up on Wednesdays. To accomplish this, residents must have garbage and recycling placed by the curb by 6:00 am.
Recycling in the community will be split, with collection occurring every other Wednesday. This will mean that a portion of the community will have their recycling picked up one week, and the rest of the community's recycling will be picked up in the opposite week.
On Wednesday, February 1st, residents in the SOUTH portion of town will have their recycling picked up, and residents in the NORTH portion will be picked up on Wednesday, February 8th. Recycling collection will continue to alternate between the two routes each week. Please see the map below: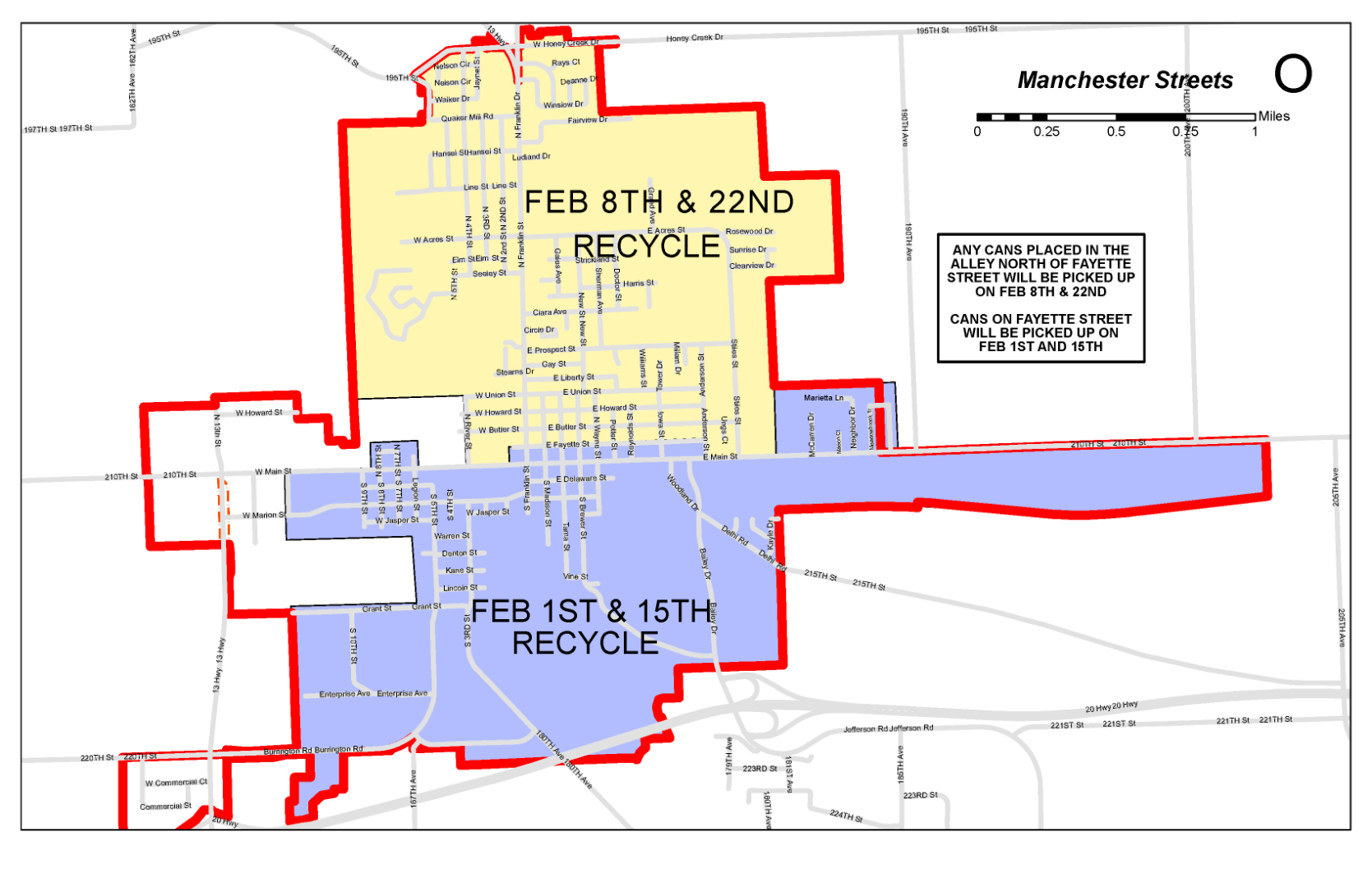 Subscribe to Manchester Info Now to receive messages from the City of Manchester delivered directly to your mobile phone or email inbox. You can choose to receive a text, email, or both. Subscribing is easy! Either text 52057 to 69310 or register online by clicking here. Contact us at 563-927-3636 or email [email protected] with questions about Manchester Info Now.