City Audits & Budget
FISCAL YEAR 2021-2022 BUDGET (PDF)
PUBLIC HEARING ON PROPOSED MAXIMUM PROPERTY TAX LEVY
The Manchester City Council held a public hearing on February 22, 2021 at 5:00pm on the proposed maximum property tax levy. This notice and public hearing are new requirements by the State of Iowa. The "Max Levy" applies to certain individual levies that the City uses that are part, but not all, of the overall tax levy for the City. This notice sets the maximum amount that will be levied for FY 22 (July 1, 2021- June 30, 2022) for the following levies only: Regular General; Liability, Property & Self Insurance Costs; Emergency; FICA & IPERS; and Other Employee Benefits. On the notice below, you can see the Maximum Tax Rate totals $12.49069. In addition to these levies, the City also utilizes the Debt Service Levy which is not included in the State's "Max Levy" requirements. The City anticipates the debt service levy to be approximately $3.08931 for FY 22.

The City Council will hold the Public Hearing on Proposed Maximum Property Tax Levy as detailed above on February 22, 2021. Additionally, the City Council will hold another Public Hearing on the complete budget on March 22, 2021 as required by law.

Please see the notice below.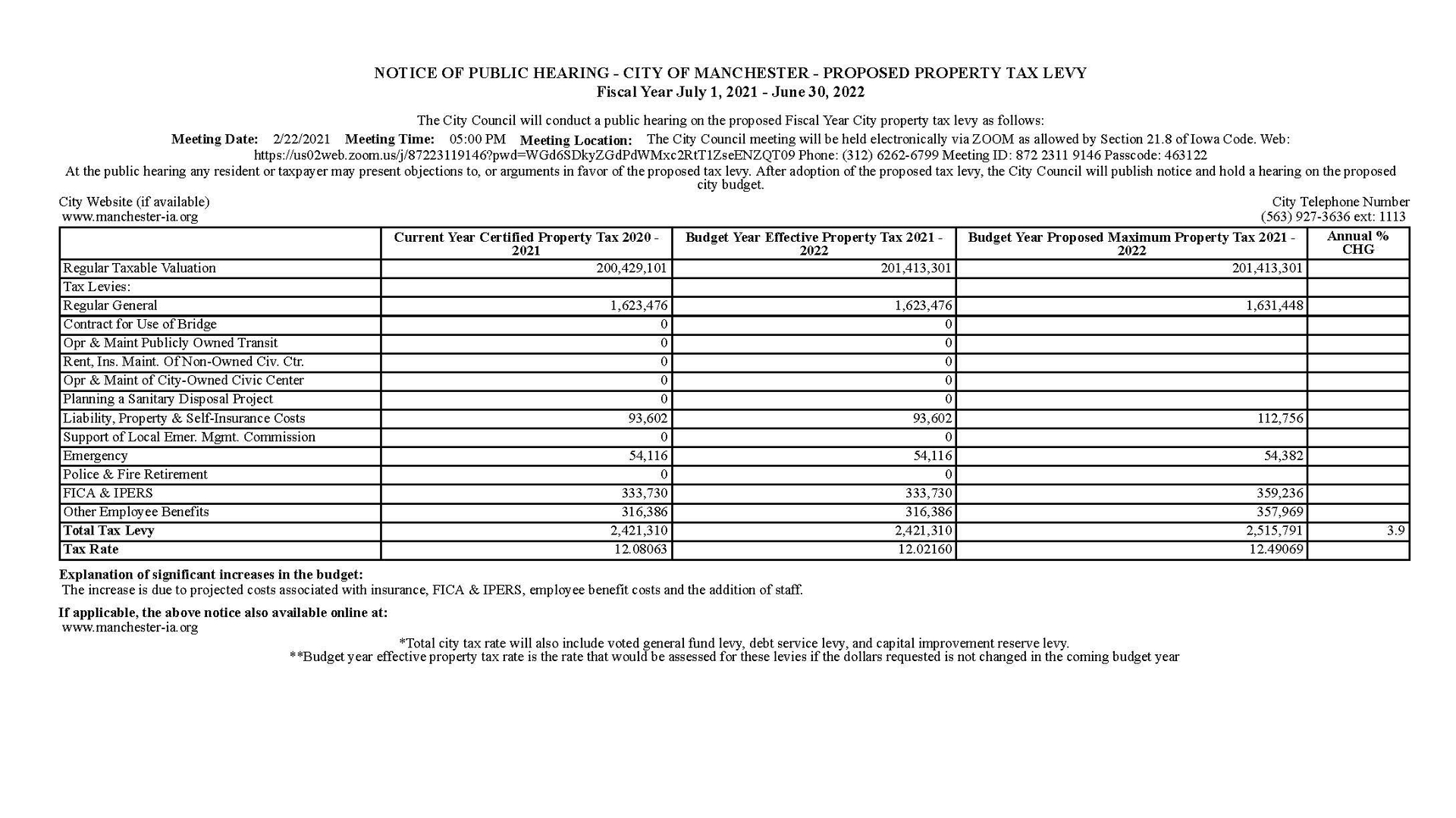 2020 AUDIT (PDF)
2019 AUDIT (PDF)
2018 AUDIT (PDF)
2017 AUDIT (PDF)