Denton Park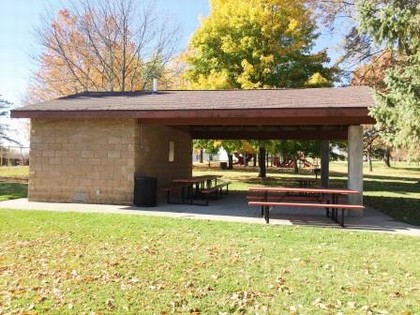 Denton Park is located along West Main Street and N 7th Street, next to Regional Medical Center. Denton Park provides a wonderful playground area, an open-air shelter, grills, and handicap-accessible restrooms. The shelter includes 6 tables that can seat up to 40 people. To reserve the shelter, please contact the City Office at 563-927-1118.
Denton Park also has a small gazebo with one table that can seat up to 8. It is located right near a handicap accessible sidewalk. The gazebo is not reservable and is open on a first come, first serve basis.
Denton Park is also home to the "Love" Cabin. This cabin is the first known home, built in 1850, in Delaware County by Allan Love. Mr. Love was eventually involved in the surveying and platting of the City of Manchester. The Love Cabin was restored in 1996 and the beautiful landscaping that surrounds the cabin is compliments of the Delaware County Master Gardener's.